SERVICES
PM Greenway Ltd offer a wide range of plumbing, heating & electrical services alongside being an EPC Provider. We have over 20 Years experience, are Gas safe registered, Vaillant MasterTec Installers and fully qualified to work with Natural Gas, LPG & Electrics.
For more information on EPC's, click here.
You can find a full list of our plumbing services here, a full list of our heating services here and a full list of our electrical services here.
Check out our gallery to see some of the works we have carried out.
If you would like to arrange an appointment for a free, no obligations quote or just some friendly advice then please do not hesitate to contact us.
Bathrooms & Kitchens
Whether your looking to get a tap repaired or renewed, need a new kitchen sinkor are looking for a complete bathroom suite to be installed then PM Greenway Ltd are here to help
Boilers
Fully qualified to work on all Natural gas and LPG boilers, PM Greenway Ltd can help you will all your boiler needs, whether you need your boiler serviced, have a fault that needs repairing or are looking for a new boiler installation. Whenever we install a new boiler, we powerflush the system, carry out a gas safety inspection and register the new boiler with gas safe and building regulations.
Central Heating
PM Greenway Ltd are to here to help with all of your central heating needs. If you have a leak, need a repair, are looking at updating your central heating system or are considering having underfloor heating installed then PM Greenway have got you covered.
Plumbing
PM Greenway Ltd are Passionate about plumbing, from leaks & repairs, washing machine & dishwasher installation to water tank maintenance & replacements. We have the skills, knowledge and experience to solve all of your plumbing issues.
Landlord Services
If you are a Landlord and in need of a reliable plumbing, heating or electrical specialist, then PM Greenway ltd is the team you can trust. We provide the relevant gas safety checks and issue Landlord gas safety certificates, Electrical Installation Condition Report (EICR) and Energy Performance Certificate (EPC). We offer package deals when booking all three checks with us. We will even contact your tenant for you to arrange a convenient appointment to save you the hassle.
Electrical
If you're in need of a skilled electrician with years of experience, then look no further! PM Greenway Ltd offer electrical services to both domestic and commercial sectors. From installations & testing to maintain services, we've got you covered.
EPC
In October 2008, legislation came into force requiring every property to have an EPC before being marketed for sale or rent. If you are looking for a professional EPC provider then give PM Greenway Ltd a call.
Power Flush
Need to get your heating system power flushed? PM Greenway are here to help! Power flushing helps to remove lime scale and sludge that has built in your system which in turn prevents blockages and enhances the performance of your central heating. By removing the sludge, your radiators and boiler can work more efficiently when heating your home and will prolong the life of your heating system.
Did you know that it is essential to have your heating system power flushed when you've had a new boiler installed as any pre-existing dirt and sludge can cause the new boiler to breakdown.
Gas Hobs and Cookers
Are you looking for someone to install a new Gas hob/cooker for? Well PM Greenway Ltd can do this - We can even remove and dispose of your existing appliance for you.
Gas Fires
PM Greenway Ltd can service your gas fire and if your looking to have a new gas fire installed, we can do that too. We'll register your new gas fire with gas safe and can remove and dispose of your existing fire.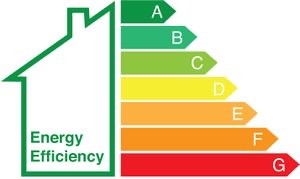 © Copyright PM Greenway Ltd